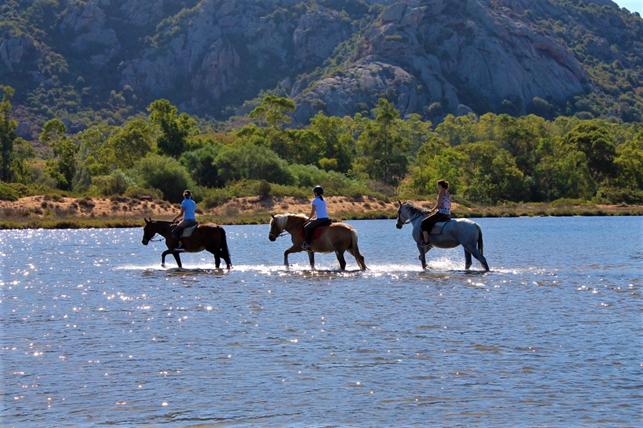 Other packages and courses
During the summer and its incredible heat, which allowed only short rides, we offer You two wonderful tours, which can be booked additionally to the arena packages. Explore the rustic nature of Gallura by horse with these impressive rides! On lost paths, crossing the Mediterranean scrub, arbutus, myrtle, wild broom, meeting the Sardinian tortoise (testudo marginata), hawks and wild boar. Wonderful valleys and surrounding mountains impress us. Or, the lagoon, with its marine inhabitants and water birds such as seagulls, grey herons, pink flamingos, or wild ducks, can be observed in this protected area of the gulf.
For individual packages, single day excursions, or overnight stays and/or packages out of the specified season, don't hesitate to contact us by phone or e-mail. We're more than happy to find together a way to create a program that suites You!