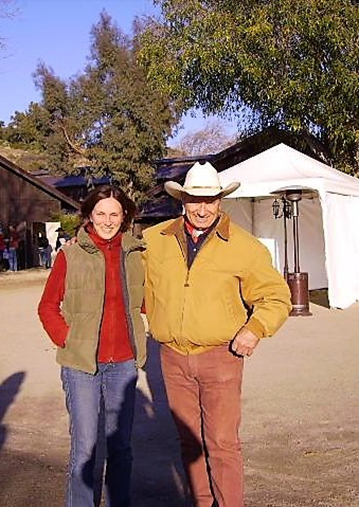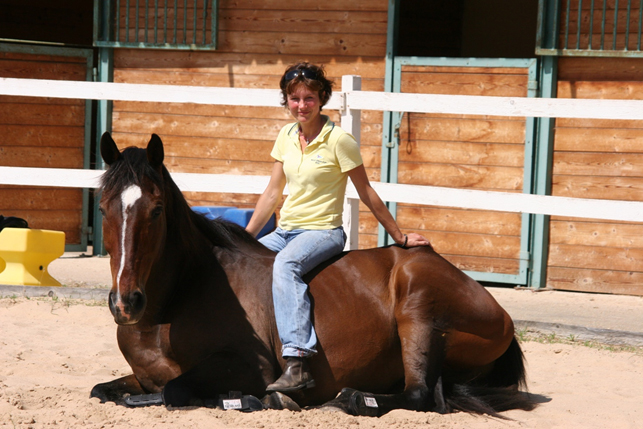 Natural horsemanship course
This course is suitable for everyone, beginner or professional. What kind of animal is the horse really? In this basic course, held by horse trainer Ina Vargiu, you will see that the horse has its own psychology, and thus cannot be compared with other animals or even humans. In this course, a new world opens to us, to which we had so far, no entry. The basic knowledge about horse psychology is dealt with, and e.g. connections between instinct and anatomy explained. You will learn to use your body language for communication and see that the horse responds in its own language, the language of gestures, which is often barely noticeable to humans. As soon as we approach a horse, we are, so to speak, "scanned", and now every smallest movement count.
It may sound like a pun, but leadership starts with leading; how we approach the horse on the paddock, how we move around it during cleaning, how we scratch out the hooves, etc. The question is, how much do I move my horse, and how much does it moves me? Working in the round pen with the free horse, will teach you to watch out better and to interpret the smallest movements, and you'll feel that this gesture often consists of an interaction of "questions and answers". It's not about chasing a horse through the round pen, or how to "whisper to horses" like the guru, but to specifically determine direction and speed, just like alpha does in nature. And having the experience, maybe even for a few minutes, of getting the attention, the respect and the trust from a horse that you might met just that day, is already successful and well worth the effort. Because then there is something timeless to build on it. Of course, respect and trust need time, consistency, vigilance and mindfulness, but still, the course is set for a better coexistence. And back at home, you can repeat all that and see it works! Because leadership is learnable and even essential in dealing with the horse.