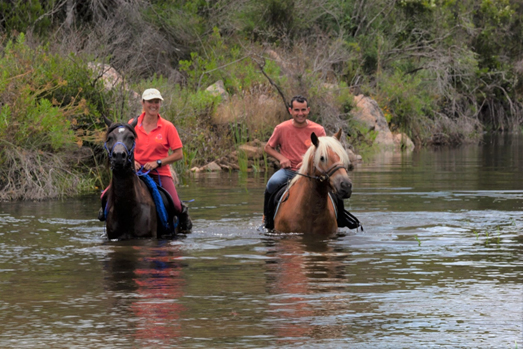 Discover the wild nature of the Gallura on a horse. We offer you in short excursions, a great experience. On hidden paths, crossing the Mediterranean scrub, wild strawberry, mirth and wild broom bushes, observing hawks, the Sardinian tortoise, and the wild boars. Wide valleys surrounded with suggestive Granit mountains are waiting for us to be crossed. Another highlight is the lagoon, with its water world, and water birds, as seagulls, wild ducks, flamingos and gray heron, which are living in this protected area.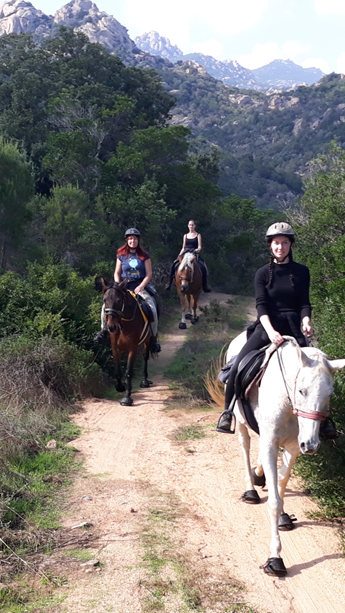 Tour 1 - La silvaredda
2 hours – min. 2 people
This ride goes to La Silvaredda which means "the wild land", and in fact, the impressive Granit mountains, the thick bush vegetation and the suggestive crossings of the river Rio Toltu, bring up wild west feelings. In the morning you and the horses have a transfer to San Giovanni where we start.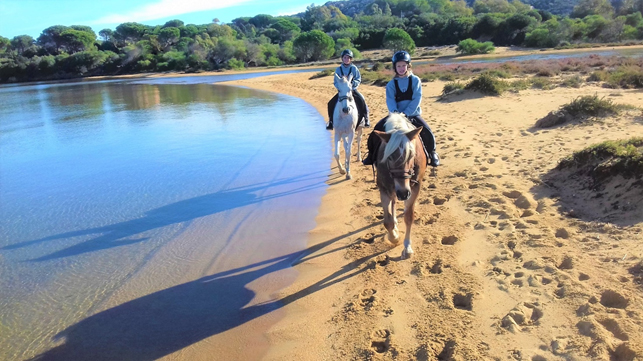 Tour 2 - The lagoon
2 hours
Today a breathtaking ride takes us to the lagoon. Here is the home of the seagulls, the grey heron, wild ducks and in November even the flamingos coming by. Arrived at the beach, we'll have a great view, on the left we see the Cannigione bay and the open sea, and on the right, the spectacular mountains of San Pantaleo and the Eucalyptus forest.
These tours can be booked only additional to another arena – package, not singularly.